Credit Cards and Debit Cards Compared
When comparing various forms of managing your finances, "debit cards vs credit cards" often emerges as a vital discussion. Both offer a handy, streamlined alternative to carrying around checkbooks or tangible cash. A debit card can be considered a digitized version of your checkbook. They work directly with your bank account, providing immediate access to your funds. Each transaction made with a debit card results in an immediate withdrawal, or debit, from your account, marking a key point in understanding the contrast between debit cards and credit cards.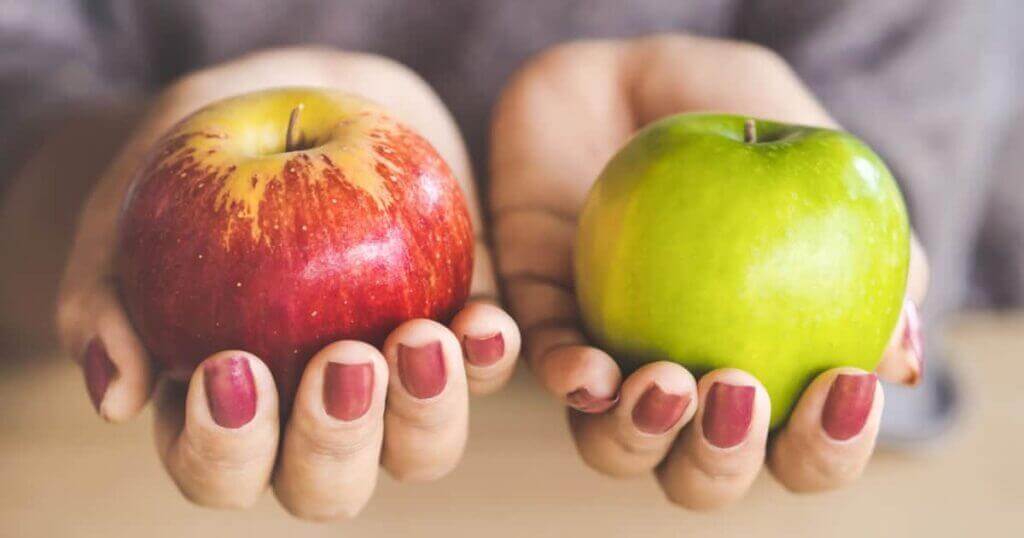 The most common type of bank account linked to your debit card is a checking account. On the other end, we have credit cards that are slightly different. Instead of debiting money from the account, these cards offer a line of credit. It's like getting a loan – only instead of taking cash, you get it on a card. The line of credit is free of interest, but only if you pay your monthly card bill in full and on time. A credit card doesn't require you to have a linking checking or bank account, as it's connected to the credit card issuer or any other financial institution that issued it.
A debit card allows you to access the money you have on your account, whereas a credit card loans you the means you don't actually possess. Each time you use it, you go into debt with the issuer, and for that, you pay a certain interest. Debit cards don't require any special financial awareness or responsibility, as you get to spend what you have. However, the use of credit cards requires certain financial gumption and responsible spending behavior.
That's what protects you from overspending and forcing yourself into the depths of debt you can't return from. Both cards are extremely convenient as you can use them in every ATM and shop in the world. Credit cards also offer the advantage of rewards programs that come with a certain price, but we'll cover that later. So, let's get into the similarities, differences, and which one you should choose, depending on your current financial standings and needs.
Debit Cards Explained
Debit cards are financial tools that are always linked to your bank account, typically to a checking account. Also known as checking cards, this is one of the most commonly used cards among citizens worldwide. It works in a very simple way. Each time you use your card to either pay for something or withdraw cash, the amount is debited from your account that same day.
A debit card doesn't include any additional line of credit, so you can only spend what you have on your account. If it happens that you go over the available amount, that is known as an overdraft, and it costs a certain fee. However, financial institutions that allow their users to go into overdraft are rare. Any in-person transaction with your debit card requires the use of your PIN, and personal identification number, to approve the transaction. Applying for this type is simple and easy. Any credit union or bank will issue a debit card upon request, but you need to have an account to be able to apply.
READ MORE: Prepaid Cards vs Debit Cards
Top 6 Debit Cards
Credit Cards Explained
Credit cards differ from debit cards in that they aren't linked to a bank account of any kind, but rather to a financial institution that issued it. This financial institution can be a bank, credit card issuer, credit union, and so on. A credit card allows you to tap into revolving lines of credit. Having this type of card is like getting a loan for which you pay a certain interest rate. Every time you use it, you're not using your money, but the means loaned by the credit issuer. The main difference between a credit and debit card is that a credit card doesn't limit you to your available means in the checking account.
Instead, you're limited by your credit limit. Typically, this credit limit is more than an average consumer has on their bank account. The amount of your credit limit is set by the card issuer. For most people who are completely new to credit cards, credit card issuers may only provide a card with a $1,000 credit limit. It is possible to increase your credit limit over time. However, to do that, you'll need a good credit score and credit history. The best way to build up a good credit history is to pay your bills on time and never fall late on your credit card obligations each month. Now, the credit limit is also called revolving credit, as it allows you to pay just a part of your total debt each month. However, do not let this convenience tack you in. Paying just a part of your bill results in paying interest rates and additional fees, which are nothing more than additional charges you don't need at all.
While pretty much anyone with a bank account can apply for a debit card, credit cards are harder to come by. Even if you don't have any credit history or a poor credit score, you're still eligible for a debit card. Applying for a credit card is something entirely else as there is a high risk associated with lending you the money you don't actually have. That's why financial institutions run a check on your creditworthiness to ascertain the risks associated with lending you a credit limit. If your credit report confirms a bad credit score and poor credit history, that's deemed as high risk, and chances are that your application for a credit card won't be approved.
READ MORE: Charge Cards vs. Credit Cards
Top 6 Credit Cards
Debit Cards vs Credit Cards – the Pros and Cons
It's quite common for people to have both debit and credit cards, as both cards have unique advantages. Let's see what the advantages and disadvantages are.
Acceptance by Merchants
The vast majority of retailers accept both debit and credit cards. The price is pretty much the same for all customers, regardless of their preferred payment method. However, all merchants are required to pay interchange fees to payment processors like American Express, Visa, and Mastercard for every debit/credit transaction. This fee is usually flat with the added percentage of the total amount of the transaction. The biggest difference is that debit card fees are much lower than credit card fees. Therefore, debit cards are the preferred payment method by most merchants. There are even merchants who don't accept credit cards or prefer debit cards and even offer some rewards to customers who pay via debit cards or plain cash.
Card Theft and Security
Both cards make use of PIN numbers and are considered secure. However, credit cards are more secure in terms of practicality when fraud occurs. If any third party steals your debit card or card-related financial information, they have direct access to all available funds on the card and your bank account. Since frauds take time to investigate, you could be facing a huge problem, as well as limited immediate resources. In the worst-case scenario, if you don't discover and report the fraud on time, you could be facing the loss of all your available means.
That's a very serious situation that will make you face some rather hard decisions, especially if you're about to receive your monthly bills. If the same thing happens to you with credit card information, the third party takes out money from your credit line, secured with the issuer. The credit card user is rarely responsible for such frauds or ID thefts, but only if you report any suspicious activity on your credit account. That's a huge advantage of credit cards over debit cards and one of the major factors that most people consider when deciding which card to choose.
RELATED: Identity Guard Protection Service Review
Overspending Risks
With debit cards, there is no risk of overspending as most banks don't include the possibility of going over the limit you have on your bank account. The smartest thing to do is to consult with your bank about overdraft protection options and transaction rejection if there aren't sufficient funds in the account. If you do go into overdraft, there are penalty fees to worry about. The good thing is that most debit card issuers don't allow their consumers to spend more than they have.
When it comes to credit card debt, it can turn into a real nightmare if you act irresponsibly with your monthly payments. There are two amounts on your monthly bills – monthly balance and minimum payment due. If you only pay minimum payment dues, you're getting charged with a rather high-interest rate. These charges can easily accumulate, significantly increasing your total debt.
Credit History
Building a good credit history is paramount for your financial stability. It's what guarantees the best terms and lower interest on insurance premiums, all sorts of loans, and mortgages. Your credit history determines whether a potential employer will hire you. If you want to rent a place, landlords will also run credit checks. Debit cards have no impact on your credit history at all, but credit cards do. They play a crucial role in building both your credit score and history. If you fall behind your monthly payments, that won't look good on your credit report, and it will lower your credit score.
Cashback and Rewards
Rewards programs are among the best things about credit cards. These include all sorts of incentives, with the most common being cashback, discounts at a range of retailers, and airport points. Some rewards require an annual fee, as well as insurance coverage. The Capital One Quicksilver card is one of the exceptions, as the card doesn't require an annual fee for its cashback rewards on all purchases. On the other hand, debit cards don't include rewards, or at least not as good as credit card reward programs. Some of the rewards include revolving discounts and fee waivers on checking accounts. See Points Debit Card Review
Fees and Interests
Debit cards are associated with fewer fees and interests than credit cards. With debit cards, there is no monthly bill or interest to think about, as you spend only the amount you have available. The only fee to think about is the overdraft fee, but if you have overdraft protection, you don't have to worry about it. Rare are debit cards that include annual fees too. Credit cards include quite a few fees and interests – there are monthly and annual fees, late fees and penalties, as well as interest rates. Debit and credit cards include occasional fees for transactions overseas, but these are rare and low.
Payments
Since your debit card is directly powered by the funds you have in your bank account, there are no further payments to worry about. Credit cards are different because they are a type of loan and require further processing, which is why they include monthly bills, etc.
Types of Debit Cards
There are 4 types of debit cards:
Pin-only – can be used for fund transfer and cash transactions, and requires the card owner to enter a PIN to approve transactions linked to a bank or checking account.
Dual-use – both PIN and signature-enabled, dual-use cards are linked to a bank account.
EBT – electronic benefits transfer cards can be used for purchases at certain participating retailers on ATMs (if it's supported by the type of program) and are issued to users who qualify for cash payments, food stamps, and other benefits.
Prepaid – as the name suggests, this type of debit card requires a pre-payment to be able to use it. They're not linked to any account and mostly work as a gift or store credit cards.
Types of Credit Cards
There are 4 types of credit cards:
Standard – standard credit cards are also known as general-purpose cards with a revolving line of credit and monthly balance due.
Reward – credit cards with varying rewards programs such as discounts, points, or cashback.
Secured – mostly issued to people who are trying to rebuild their credit score, secured credit cards require an initial deposit to establish the credit line. Includes high APR and monthly/annual fees.
Charge – requires cardholders to pay monthly balances in full and have no spending limit. (See: Charge Cards vs Credit Cards)
Advantages of Credit Cards
Help build credit score and history – most credit cards report to the major credit bureaus, which is a good thing for your credit report. Good credit score and history unlock better terms for mortgages, loans, renting, employment, etc.
Protection against card theft and fraud – in case you discover fraud or lose your credit card, or it gets stolen, the credit card issuer keeps you protected, according to the terms and conditions, as well as the federal law on your level of liability.
Reward programs and benefits – the most common reward programs are points you earn on every purchase you make that you can redeem for statement credits, hotel stays, car rentals, and flights, and cashback on each purchase you make. In addition, there are sign-up bonuses and other perks that different types of credit cards have to offer, including extended warranties on electronics, restaurant reservations, and concierge services.
Free monthly loan for those who pay their bills in full – interest-free grace period for all those who pay their balances in full.
Flexible discounts for car renting and hotel bookings – travel and rewards credit cards allow you to tap into a wide range of beneficial discounts and other benefits to make your travels more enjoyable and affordable.
Advantages of Debit Cards
One of the biggest advantages of debit cards is overdraft protection or not being able to spend more than you have. Other advantages include no interest, monthly, or no annual fees.
7 Key Takeaways
Debit cards have fewer and lower fees, but offer less protection and security
Newer debit programs offer better protection with no annual fees
Debit cards are directly linked to your bank or checking account
You can't spend more than you have with debit cards due to overdraft protection (requires you to apply for it)
Credit cards act like loans that you can access when you're short on money but include interest rates and various fees.
Credit cards cost more, but they offer better user protection through fraud protection and warranties.
The credit cards aren't linked to any bank accounts and don't require you to have an open bank account.
Bottom Line
So, there you have it, the entire debit cards vs credit cards comparison. To be honest, every card demands a healthy dose of responsibility. With debit cards, you're on your own. You spend the funds you have available, and that's it. On the other hand, credit cards are like loans that require more responsibility. They include monthly bills, balances, and risk of debt. If you fail to pay your dues on time, you risk falling into a debt trap, endangering your credit score and history. Both cards can be extremely useful tools if used wisely. Debit cards are great for everyday use, while credit cards help improve your credit score and history and offer various rewards.
Additional Resources