Discover How to Waste Less Money and Gain Financial Freedom
Do you find yourself constantly struggling with financial shortages? Are you curious about how some of your friends seem to effortlessly maintain a healthier bank balance despite facing similar financial challenges? The secret lies in their frugal lifestyle and money-saving practices. Embracing frugality is a powerful tool for anyone looking to improve their financial situation, irrespective of their current wealth. Rather than solely focusing on earning more, mastering the art of spending less can make a significant difference in your financial well-being.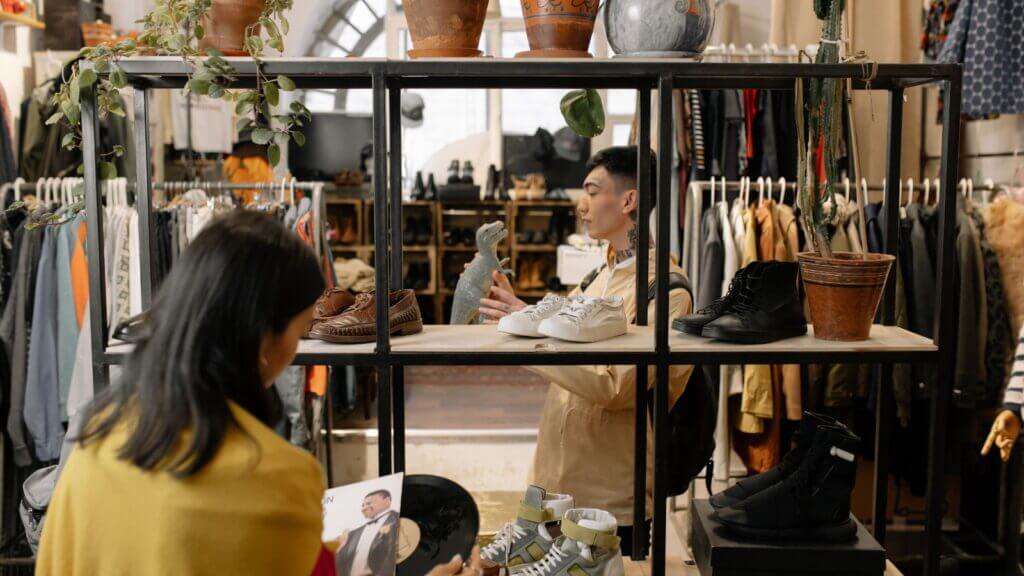 In today's consumer-driven world, it's easy to be tempted into overspending and succumb to the allure of instant gratification. However, by adopting frugal habits and prioritizing mindful spending, you can take charge of your finances and achieve your long-term goals.
To help you on your journey towards financial freedom, we have compiled a comprehensive list of 16 amazing tips that cater to various spending habits. Whether you're a seasoned saver or just starting to explore the world of frugality, these practical strategies will pave the way for a more fulfilling and financially secure life. So, let's dive in and unlock the secrets to becoming more frugal, empowering you to make smarter financial decisions and waste less money.
1. Turn off the lights
Being frugal is about seemingly small things and being disciplined about them. This is why we start small, by turning off the lights whenever they aren't used. All your lightbulbs spend energy and more energy consumption means higher utility bills, simple as that. It might not sound like something eye-opening but it works, especially if u have a habit of leaving lights on during the night, or when you are not at home. Make sure to check all the lights and turn them off when not using them. At the same time, you will save energy, which is good for the environment.
2. Turn down your water heater to 50C (120F)
Every modern water heater can be set to whichever temperature you prefer. On the subconscious level, we all have that fear of going into the shower only to realize that there is no hot water and this is very annoying. If you live with other people, chances are that they've often forgotten to turn the water heater on, leaving you without any hot water when you needed it the most. This is why we all decide to turn it up to the maximum and leave it on all the time. You don't need to do this – having your heater at 50C or 120F is enough to get a nice warm shower.
Special Offer: Shop trusted brands in Water Heaters.
3. Turn off appliances at night
Not only should you turn off all the lights during the night, but you should also do this for all the appliances you aren't really using. This means your TV, water heater, air conditioner, furnace, heater, and so on. Make sure that all these appliances are turned off during the night and they will save you a lot of energy, drastically more than the lights. And, of course, you also need to do this during the day when you go out.
4. LED bulbs
When getting new lightbulbs most people go with the cheapest options or incandescent bulbs. Compared to LED lights, they are around eight times cheaper so naturally, everyone's response is to get the cheaper ones, right? Wrong. LED bulbs might be more expensive, but this is for a good reason.
Special Offer: Look for offers on LED multipacks and get them right away
LED lights spend around 5 times less energy than incandescent lights and they also last around 20 times longer. So if you make an initial investment, you will be able to save more money in the long run. At the same time, LED bulbs don't emit so much heat, so you will be getting an added benefit.
5. Invest in your windows
AC units spend a lot of energy and we use them throughout the whole year. When it's hot, they can cool the place down and when it's cold, we can use them to warm up the place. However, if you notice that you constantly have to keep your AC running to get the desired temperature, something else might be wrong. Your home might not have the right energy efficiency. One of the most common weaknesses of apartments or houses are the windows. If they are inefficient, they can let a lot of cool or hot air out. Check them out and if you feel air going through them, consider investing in better ones.
6. Get a programmable thermostat
One of the ways that most people waste energy and money is by heating or cooling their place while they are away. With a programmable thermostat, people are, on average, able to reduce the amount of energy they spend by about 10% to 15%. This simple device can help you maintain and control the temperature even when you are not at home so that you can be sure that you aren't wasting energy. They also allow you to have better control of the temperature in your home.
Special Offer: Shop trusted brands in Wi-fi programmable thermostats.
7. Turn it down 5 degrees
However, when it comes to programmable thermostats they can be a double-edged sword. A lot of people do use them to save energy while they are not at home, but in turn, they use more energy when they are at home. We all like to keep warm during winter, but don't get carried away. Keep your thermostat at 20C during winter and program it to turn the heat on an hour before you get out of bed.
8. Coupons, coupons, coupons
When you hear the word coupons, you probably think about old people or those wild ones, the "couponers" you occasionally meet at the store. But in reality, they are a good way to save some money. Use them every chance you get, and try to use as many as you can in bulk when making larger purchases. However, be aware that a lot of companies use coupons to find new customers and convince them to spend more. Consider coupons only for your buying habits and nothing else.
9. Buy used when it makes sense
Let's face it, we live in an age where most people's lives are fairly comfortable. We are used to buying new stuff all the time, and in a lot of cases, we are spending larger amounts of money on stuff that we could get cheaper just because everybody does it. One of the side-effects is that we always look to buy new stuff, but new is not always necessary. No matter what you're buying, you can always find those same products that have been used very little but can save you a lot. With things like cars, bicycles, household appliances, furniture, and similar items there really isn't a huge difference in performance and quality between new and slightly used, but the price difference is impressive.
10. Keep track of all expenses
If you are reading this post, you've probably asked yourself several times: "Where did all my money go?" This is a clear sign that you aren't really paying attention to what you're spending your money on. Learn to track your expenses and put them down on paper. If you have loans at the bank, make sure to pay off your debt on time, as you might be losing a lot of money on interest. You can even create a list with different categories of spending and see where you are losing the most.
11. Pay your bills on time
Not paying your bills as soon as your paycheck arrives is the worst thing you can do. First of all, these are essential expenses that you simply need to keep in check to live a normal life. Secondly, if you postpone paying bills, they will pile up and along with them, so will your interest rate. This means that you will have to pay more than their initial cost. Sadly, a lot of people also forget about the bills they haven't paid and spend the money on something else.
12. Look out for tax exemptions
Tax exemptions include many opportunities for taxpayers to reduce their annual income tax. A lot of people have the right to tax exemptions. In some cases, there are options for individuals, religious groups, investors, non-profits, and so on.
Related: Tax Service Offers
Make sure to learn more about tax exemptions and see whether you have the right to them. In some cases, people could even get multiple ones to reduce their taxes.
13. Go for useful insurance
Most people are overwhelmed with insurance policies and they don't understand them as well as they should. Your insurance is important, it's not about covering yourself for as many things as you can. Make sure that you get insurance that is tailored to your needs to reduce its cost as much as you can.
Related: Get Free Insurance Quotes Online
14. No-spend weekends
If you realize that you are spending a lot of money during the weekend going out, partying, and eating at restaurants, you might want to try spending them without spending (pun intended). Stay at home and watch movies, take walks with your friend or with your partner, go hiking, and find something interesting to do that doesn't involve spending money. Trust me, you can have fun without spending, you just need to be creative.
15. Create a budget and stick to it
After tracking your expenses for a month or two, you will have enough information to create your monthly budget. Try to set your budget based on your priorities, and spend money only on things that you really want or need. Of course, don't be overly ambitious and try starting small to see that it's possible to plan out your monthly spendings.
16. Exercise self-control
In the end, discipline is very important. You won't be able to save any money if you don't adopt a frugal mindset. Stay away from things that will tempt you to spend your money. Change your life habits and replace activities that involve spending a lot of money with something else and surround yourself with people who will support you and remind you of your financial goals.
17. Use Special Offers and Reward Apps
Bottom Line
Embrace a frugal mindset and embark on this journey one step at a time. Begin by prioritizing the aspects of your life that you find easier to modify and gradually work your way towards incorporating more frugal habits. Remember, the key is to focus on long-term changes that will have a lasting impact on your financial well-being.
As you persist with your commitment to frugality, you'll witness the gradual transformation taking shape in your monthly budget. Small but consistent progress will yield noticeable benefits, bringing you closer to financial stability and a more fulfilling life. So, stay determined, be patient, and let the power of frugality guide you towards a brighter and more prosperous future. Also, check How to Make $500 Dollars Fast and Heatwaves Survival Guide.