What is Liberty Mutual Auto?
Liberty Mutual (or as it's widely known LiMu) is an all-American and global insurance company. It is the third-largest property and casualty insurance company in the United States of America and is one of the largest corporations that operate in the US. The company itself is based in Boston, Massachusetts, and has been operating for over a century. The company has been founded way back in 1912 and has provided numerous different forms of insurance ever since its infancy. It offers a wide range of services, from auto insurance to personal, general, fire, surety, peril, workers, and other forms of insurance.
Liberty Mutual Auto Insurance
Review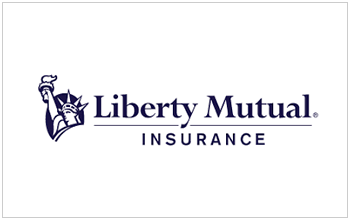 Even if it is an American company, it operates in numerous places all across the world such as Argentina, Vietnam, England, Thailand, Russia, Singapore, Turkey, Ireland, Malaysia, Poland, Colombia, Spain, and numerous others. All in all, Liberty Mutual is a popular insurance choice for every single American citizen. It is one of the best insurance companies in America and worldwide, and is well-liked and accepted by the general populace. Liberty Mutual is also one of the biggest providers of Auto Insurance in the US, and for a good reason.
What Is Auto Insurance?
Basic Auto insurance plans are mandated by most places wherever you are in the world. In case you experience any sort of accident while driving in your vehicle (which most drivers do at some point, especially in their inexperienced years), you are financially covered. Auto Insurance is the contract you sign with your preferred insurance company. It is made to protect you from financial ruin after you've gotten yourself into an auto accident, or have found your vehicle stolen. You pay the insurance company according to the plan that they offer, and you accept. The rate which you pay is usually pretty low, and peanuts compared to the financial damage that a theft or accident can cause. Auto Insurance companies provide financial coverage for the following 3 situations:
Property Expenses. Your vehicle is property. More importantly, it is your property. There is nothing more important than protecting your property in any way, shape, or form you can. Property expenses cover everything from the damage your vehicle suffers when in an accident, to the theft of the vehicle itself, if you are so unfortunate to find yourself in this situation.
Medical Expenses. Picture this: God forbid, you've found yourself in a car accident and you, or the person involved in the accident you've caused, are/is injured to some extent. The medical costs of the US Health system are extremely high. The medical expenses that auto insurance covers are financially taken care of. This includes immediate interventions and medical processes that are ongoing.
Legal Expenses. When you've been involved in any sort of car accident, the court process is inevitable. You're going to find yourself in this no matter what unless the damage caused is truly minuscule. Courts are also expensive, but auto insurance can cover this as well.
Why Is Auto Insurance Important?
You may say that auto insurance is not important, but in most places in the world, it is mandatory. The most prominent coverage of any auto insurance has to be the minimum liability coverage your state holds you to. You need to have car insurance to be allowed to participate as a driver on the road. You need it to drive. If you drive without any auto insurance whatsoever, you're risking losing your driver's license, not to mention the numerous strikes and fines. If you are unfortunate to get yourself in an accident without any form of liability coverage that car insurance provides, getting sued will be the least of your worries.
Not only is driving without any form of auto insurance illegal, but it's also dangerous. Your car insurance does not only cover damages caused by a car accident, but it also covers medical expenses. If you've found yourself with rotten luck and have been injured without any auto insurance, you are not going to be medically covered. This means that all medical, rehabilitation and funeral costs are on you. And all of them are not even remotely cheap. Without any form of financial coverage, you can find yourself drowning in expenses and debt in no time.
What can Liberty Mutual Auto Insurance offer me?
Liberty Mutual car insurance can offer you a very attractive and competitively priced deal when it comes to mandatory car insurance. The company itself did not rise to its popularity by not offering some of the best deals out there, did it?
Accident Forgiveness
Accident Forgiveness is a first-time policy that is introduced with Liberty Mutual Auto insurance. If you have been in your first accident, your total premium will not increase as a result of it. Accident Forgiveness is considered as additional coverage which you can qualify for. If you are accident and violation-free for a total of five years, you are eligible to sign up for this additional coverage. Your price will not rise, and you'll be safe and sound from financial ruin.
New Car Replacement
If you are unfortunate enough to total your one-year-young car which has less than 15.000 miles on it, you're fortunate enough to be eligible for the New Car Replacement policy that Liberty Mutual offers. If you have totaled your car, and it fits the above-mentioned criteria in terms of age and mileage, New Car Replacement coverage will give you money for a brand new car instead of the depreciated value of the one you've totaled.
Better Car Replacement
The Better Car Replacement policy is like a new car replacement but takes it one step further. Replacing your car after you've totaled it is pretty tough, and LiMu is here to help with that process. After you've totaled your car, you will be provided with money for a better, younger one. Let's say you've totaled your 2017 car that has 40k miles on it. You'll be provided with the money to get a 2018 model, with 25k miles on it. What's there not to love?
Original Parts Replacement
The original parts replacement promise is a promise that Liberty Mutual Auto upholds to the farthest of the extents. This additional policy entails that you are eligible for a fully reimbursed original parts replacement when you've damaged your car.
Mexico Car Insurance
If you're planning a road trip across the border, you will need to get coverage from an admitted and authorized local insurer to drive in that country. Lucky for you Liberty Mutual is partnered with MexPro. They offer customizable coverage options that will keep you properly insured when you're going for a holiday across the border. Signing up with MexPro is not required if you're already a policyholder at Liberty Mutual, but it is advised. You're going to be provided with an amazing deal, which you can tag on your already existing insurance policy. The insurance is available to your car, RV, pickups, SUVs, motorcycles, ATVs/UTVs, and more.
Towing & Labor
Roadside assistance is something we all need at one point in our driving career. Towing, labor, getting out on the field can all be expenses that might exceed your expectations. Lucky for you, Liberty Mutual offers good insurance that covers this too. It offers 24/7 roadside assistance, which includes:
Towing to the Nearest Qualified Facility. If your car is unable to be safely moved by itself, your towing expenses will be covered based on the insurance benefit you've purchased. The tow will be arranged by Liberty Mutual themselves to the nearest qualified repair facility.
Jump-Starting a Dead Battery. If a battery is bugging you and your car won't start, you will be provided with a jump start, and you can rest assured knowing you'll make it to your destination. If you can't make it to your destination, you're going to be towed, so you have nothing to worry about.
Delivering Emergency Fuel. This might be embarrassing, but don't worry. Everyone tends to run out of fuel at the most unfortunate times. You will be covered, as Liberty Mutual will bring you enough fuel to get you to the nearest gas station. The fuel is not covered.
Changing a Flat Tire. Not everyone knows how to change a flat tire. Perhaps it's flat; perhaps it blew out. A liberty mutual official will arrive and change your tire for you, so you don't need to get your hands dirty.
Unlocking Vehicle Doors. If you have managed to get your keys locked inside your vehicle, you don't have to worry. An official LiMu technician will be there to unlock the car for you after you've provided sufficient proof of ownership.
Rental Car Reimbursement
If you've gotten yourself into a covered accident, you have nothing to worry about. You can put your hopes on Liberty Mutual's amazing rental car reimbursement to pay the cost of the rental car, to replace the one you have damaged. When you choose to have your car repaired at Liberty Mutual's direct approved repair facility, arrange the rental, and LiMu covers the costs for as long as it takes to get your car repaired. They are going to cover the rental to help you get around, but they are not going to cover that brand new Maserati you've been eyeing, so don't get your hopes up.
Lifetime Repair Guarantee
The Lifetime Repair Guarantee that Liberty Mutual offers is car insurance that takes the tedious task of fixing your car after it has been in an accident off of your shoulders. Finding a proper service, a reputable mechanic is extremely annoying. Liberty Mutual will arrange for your repairs and guarantee them as long as you are the owner of the vehicle in question. You have over 2000 nationwide repair facilities to choose from, so you're sure to be satisfied with the service you're going to receive through Liberty Mutual.
Comprehensive
Comprehensive damage is one of the things no one seems to be talking about. This damage covers the expenses of getting your car fixed after it has been damaged outside of any collision. This can include hurricanes, getting vandalized, storms, floods, fires, and numerous other ways you can find your car ruined, without any intervention from you. This is extremely useful if you live in a place in the US where storms are commonplace. Even if most people survive harsh weather, most vehicles do not. This is not an expense. This is an investment.
Collision
This is the most common kind of accident you can find yourself into and the most probable thing that will damage your vehicle. If you've found yourself in a car accident and your vehicle is damaged, collision insurance provided by Liberty Mutual will give you the money to repair or replace your vehicle, minus the amount of your deductible. Collisions can involve everything and anything. If you've hit another car or a tree, or virtually any other object on the street, it is considered a collision and is covered by the collision reimbursable insurance offered by Liberty Mutual auto insurance. If you are leasing or currently paying off your vehicle, you might be required by the lender to purchase this type of insurance, since it is the most common type of automotive accident that occurs.
Why Liberty Mutual?
Liberty mutual auto is a very reputable insurance provider that has been operating for a long time for a reason. It offers you with competitive prices and an almost unmatched amount of coverage when it comes to the auto insurance you're looking to purchase. Having auto insurance is mandatory, and Liberty Mutual is an amazing provider of it. Liberty Mutual does not only provide you with car insurance but with all other kinds of insurance. If you are already a policyholder with Liberty Mutual, there is no reason to avoid expanding your contract with them. You might even get some benefits if you are holding different types of insurance with Liberty Mutual.
LiMu Auto Insurance Advantages
Reputable insurer
Flexible plan
Lots of options
Brand loyalty might yield discounts
LiMu Auto Insurance Disadvantages
Known to change rates
Offers aftermarket parts, not always suitable for all cars
Is not lease friendly
Liberty Mutual Contacts
Main Support Phone: 1-617-357-9500 (available 24/7)
Auto Customer Service: 1-800-290-8206
Auto Insurance Claims: 1-800-225-2467
Auto Insurance Sales: 1-888-323-4487
Ask on Twitter: @AskLiberty
More ways to Contact: LibertyMutual on Messenger
Correspondence Address
Liberty Mutual
175 Berkeley Street
Boston, MA
02116 | 36 USC 220506
How to Apply for Liberty Mutual Auto Insurance?
You could save 12% or even more when you buy customized car insurance online. To apply for Liberty Mutual Auto Insurance Online – click here and get your rate, now!
Liberty Mutual Auto Insurance Reviews*
Liberty Mutual Auto Insurance is a popular choice for all American citizens and has a very active online presence. Don't take our word for it tho! Here are some reviews of Liberty Auto's car insurance, what it offers, and how people feel about it!
John Clay of New York says:
I came to be a member of the Liberty Mutual family years ago. I had a previous insurance company that increases my policy due to my wife's bad driving, who was on my policy.

After learning of the increase, I contacted Liberty Mutual and was given a great rate for the family. I have made a claim on my insurance company, and they were very helpful in the process and finalizing the process. I feel they truly have done a great job for me.
Pamela from Illinois writes:
I fled another insurance company who canceled my insurance after a claim for damages by a wild animal. The damage was repaired, but the insurance company sent me a notice that they were not renewing my policy even though I had been paying premiums for 15 years.

Liberty Mutual Auto is stand up and a star in the service department. Receptive, understanding, and very customer friendly if you get the right agent and not a phone bank.
John from North Carolina had this to say:
I came to Liberty Mutual after being a lifelong Nationwide customer. Nationwide tried to fob me off on another insurance company because they could not provide me with comprehensive insurance. Not only was Liberty able to get me what I needed, but they were also cheaper and better coverage.

I also like that their policies are for 12 months instead of 6, this allows me to lock in the price for the year rather than taking a chance that it increases. So far I am glad that I switched and I wish I had done it sooner, they have been great, and it was so easy to sign up and review their policies.
Not everyone has had positive reviews about Liberty Mutual. Yisroel of New York has given Liberty Mutual a 3-star rating, and writes:
Liberty Mutual advertises accident forgiveness. What a bunch of BS. After being with them for several years, my daughter parked and opened her car door. Another car hit her door.

Despite it being a minor accident and she wasn't even moving, LM would not renew our policy. I guess they only insure drivers who haven't had any accidents ever.
* All reviews were taken from consumeraffairs.com, and are posted by real people.
Frequently Asked Questions