#5 NetFirst Platinum Shopping Credit
The NetFirst Platinum is a shopping card that comes with a number of benefits that are designed to save the member money. In addition, the member is able to obtain name brand merchandise for reasonable prices and no APR.
The Net First Platinum card provides a number of benefits. The primary benefit is the shopping privileges. Members receive an unsecured credit limit that is guaranteed as long as the qualifications are met. The qualifications include being a U.S. citizen of at least 18 years of age with a valid debit or credit card. Once the credit limit is awarded, it can be used to buy name-brand merchandise in the exclusive online store. Aside from small shipping and handling charges and an affordable monthly membership fee, there are very few fees involved in the use of the card. There is also no APR attached to the card, so that means there is no interest on purchases.
RELATED: Secured Cards Explained
The other benefits include My Privacy Protection, My Universal Rx, My Roadside Protection, My Legal Assistance, and courtesy programs that enable members to save money. When taking advantage of the full benefits, members are able to offset some or all of the cost of the membership.
Issued by Horizon Card Services, it is a card that gives its members more than the typical shopping card. Some shopping cards give just shopping benefits, but there are others that give more. This is something that is very important to consider when doing comparisons between the different shopping cards that are available today.
My Privacy Protection
Everyone wants to protect their credit and that is something that My Privacy Protection helps members accomplish. They are able to monitor their credit report in an effort to ensure that there is no fraudulent activity. This is an ideal way for you to work on or maintain your credit since you will know what is happening within your credit file.
This can be a powerful tool against identity theft since that is something that is occurring more and more through mail theft, lost cards, skimming, and other deceptive means. If someone steals your identity, you will know about it and that will give you the information you need to fight it.
My Universal Rx
My Universal Rx is a way in which you can save on your medications. Through this program, you are able to purchase medications for a significant discount. There is a list online that you can show your doctor so that he or she can prescribe you the qualifying medication that will treat your condition. Whether you need one or more medications once in a while or you need many medications frequently, there is money to be saved with this program.
This is ideal for those who have insurance plans that do not cover all of their medications or just a percentage. It is also good for those that don't have insurance but need medications. This is a good way to keep those who go without medications because of the cost of risking their health.
My Roadside Protection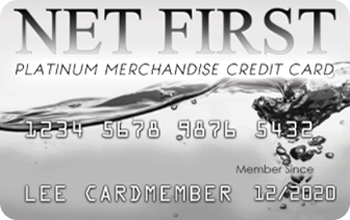 Card Details
Credit Needed
Bad Credit OK
Snapshot of Card Features
Instant Approval / $750 Credit* Line!
No Employment or Credit Check
Bad Credit, No Credit Accepted
Always 0.0% APR
Fast Online Applications
Credit can be used at the Horizon Outlet only
My Roadside Protection is going to give you some protection while you are on the road. If you are traveling locally or far from home, help will only be a telephone call away. You are allowed three service calls per year for towing, fluid delivery, lockout, and spare tire changing. Towing is limited to one call in a 30-day period. Nonetheless, this is assistance that will save you money and a lot of headaches when you are out on the road and break down.
Not only is this a service that saves you money, but it is one that will keep you safe when you are out on the road. That in itself can be considered priceless. Plus, you have the peace of mind that you will be taken care of if you find yourself in a bind.
My Legal Assistance
If you are faced with a non-criminal legal matter, My Legal Assistance is a great way to get the help that you need. You can take advantage of a number of online resources, but can also have a 30-minute consultation with an attorney specializing in the area you need help. This can help you make an informed decision as to who to use as your attorney in your legal matter. You can choose the attorney you consult with or you may decide that they are not for you. Either way, you are given choices for free.
Courtesy Programs
The courtesy programs can vary based on what is being offered at the time. One common courtesy program is My Fuel Savings. This is a great way to save money on fuel since everyone who drives a car needs it. There may be other courtesy programs added to the membership plan. It is best to check online frequently to see what programs are being offered so that you can properly take advantage of them.
Cost
The cost to have this membership program is minimal compared to the cost associated with programs outside of the membership that offer comparable services. In other words, members receive added convenience, savings, and security without having to pay a large amount of money for it. There is no APR to have the Net First Platinum shopping card, there are shipping and handling costs added to the cost of purchases, there is a one-time card issuance and account validation fee, and there are penalty fees in case of a late payment or returned payment. Other than those fees, that is all and that means the membership is one that is highly affordable for practically anyone.
Final Word
The Net First Platinum card is a unique card to a membership that gives more than just the opportunity to shop for brand name merchandise. It gives roadside assistance, prescription savings, legal assistance, and more that help save money and even offset some of the cost of the already low membership fee.
Best Store Card Alternatives Available For Application
More Merchandise Credit Offers