#4 Prestige Plus Platinum Shopping Credit
Whether you have some credit issues or you simply prefer to deal with cash, it's hard to deny that you need at least some credit these days. Online shopping clubs, like the one attached to the Prestige Plus Platinum card though, offer a simple, convenient way to get around this issue.
Not everyone feels that they need to have a credit card to survive in the global marketplace. While not having credit certainly limits your abilities as a consumer there are a few quality alternatives that can provide you with similar benefits.
For example, the Prestige Plus Platinum card from the USA Shopping Club can give you access to many of the things you might be thinking about buying but could have difficulty without credit. Whether you choose to not have credit because you simply don't like it or you are trying to rebuild your credit because of some past issues, this is definitely an option worth looking into.
Freedom From Credit
With the Prestige Plus Platinum card from USA Shopping Club, you get access to an online shopping mall without having to use a credit card to buy the things you want. Because of this, you will appreciate that you don't have to worry about an annual percentage rate. Of course, this means that you don't have to worry about the interest rate being a variable one that can change at any time.
Similarly, there is no minimum finance charge or transaction fee and you can't go over the limit so you don't have to worry about your spending either! Still, with this card, you can get access to an unsecured line of shopping credit with a limit of up to $2500!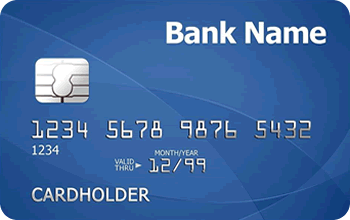 Card Details
Credit Needed
Bad Credit OK
Snapshot of Card Features
$2,500 unsecured credit line
No Credit Check
No Interest Charges
100% Approval
Only a 10% down payment required on purchases
Other Benefits
Along with all of these shopping benefits, the Prestige Plus Platinum from USA Shopping Club also provides you with some convenient features that you might not expect to see in alternative credit products. For one low monthly fee, you get access to the USA Shopping Club as well as benefits like:
Emergency Roadside Assistance
Credit Care with Credit Report
Prescription Discount Plan
Other Things You Should Know
It is very important that you remember that the USA Shopping Club Prestige Plus Platinum card is not associated with Visa, Mastercard or any other major credit card company. This is because it is not a credit card at all. Put simply, this is a membership company that gives you convenient access to stuff that you want to buy. There are two memberships:
Basic membership in the USA Credit Shopping Club Program (one-time startup cost)
Elite Service membership (minimal monthly charge)
When you apply for your account you should also be aware that USA Shopping Club expects you are at least 18 years of age, have a monthly income of $1,000 and the ability to make a minimum monthly payment of at least $250 (which is based on a maximum credit limit of $25,000, thus making your average payment about 10% or your monthly balance or $25, whichever is greater).
should also know that there are a couple of additional fees that can potentially be assessed to your account. These fees have some semblance to fees that you might pay if you have other credit cards so they should not seem out of the ordinary.
Late payment fee
Returned payment fee (including checks, ACH debits, and other credit cards)
There is also an "inactivity fee" which is charged if you do not shop regularly
You can apply for a USA Shopping Club Prestige Plus Platinum card using a simple and convenient online application. The application will ask you for:
First and last name
Street address including city, state, and zip code
E-mail address
Primary phone number
Secondary phone number
Preferred contact time
Date of birth
Whether or not you have a checking or savings account
As you can see, there are many components to membership of the USA Shopping Club and the Prestige Plus Platinum card.
Final Word
With the USA Shopping Club's Prestige Plus Platinum card, you will enjoy credit-like features without credit-like restrictions. There's no credit check, no interest rates, and no finance charges to worry about. There are, however, a host of additional benefits like roadside assistance.