#3 Tronix Country Shopping Card
You may want some of the best electronics on the market but your wallet tells you otherwise. With the Tronix Country Shopping Card, you don't have to wait for cash in hand. You can apply for a line of credit, make payments each month, and earn points while you do it.
A Convenient Way to Buy Electronics
This card makes it easy to buy electronics. While it can only be used at Tronix Country, they have all of the best brands and the latest models for you to choose from. You can find an array of tablets, televisions, laptops and much more.
When you make a purchase, you will be able to bill the purchase to your card. As long as you don't exceed your credit line, you can continue to purchase as much as you want. As you make payments, you free up your credit line to continue making purchases to have all of the latest electronics in your possession.
There is a simple application process that will have you buying in a matter of minutes. You will receive a card in the mail, but even before then, you can make purchases. You will see what your monthly payment obligation is for each item before you make the purchase. This will allow you to confirm you can afford the payments before you complete the transaction.
Bad Credit Isn't a Problem
Many people avoid credit applications because of poor score. With this shopping card, it doesn't matter if you have bad credit or no credit at all. There is no employment check and there is no credit check. Every person who applies is approved for the card. With no turn-downs, you can apply and know instantly that you will be approved.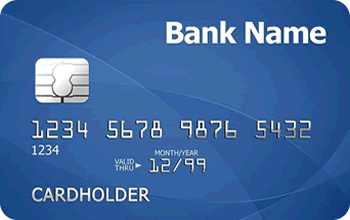 Card Details
Credit Needed
Accepts All
Snapshot of Card Features
Credit Increases Up To $5,000*
Fixed 0% APR
No Turn Downs
Reports to Major Bureau
No Employment Check
Bad Credit - OK
Guaranteed approval
The bank reports to all of the major credit bureaus. This gives you the opportunity to impact your credit score. If you make all your payments on time and you don't abuse the card, you will be able to increase your credit score.
RELATED: Cards Reporting Credit Explained
There is no variable APR to contend with. One of the biggest reasons people avoid credit cards designed for bad credit is the high APR that you would be forced to pay. With this card, there is no APR. You simply pay the minimum payments that are described with each item that you purchase. This will ensure you don't accumulate interest charges, which can add to your overall debt.
If you have bad credit or you have yet to establish credit, this card can still be yours. The only thing that is verified is your identity to avoid any kind of fraudulent activity. As long as you meet the requirements of the account, then you will be granted a card – regardless of what your credit score is.
Card Benefits
There are many Tronix Country Shopping Card benefits that you get. Not only do you get a convenient way to get the latest and greatest electronics and guaranteed approval with the card, but there are also other benefits that come with being a cardholder. You can access these benefits by doing absolutely nothing – and you don't have to pay for the benefits, either.
Friendly customer service
Reward earning capabilities
Easy online application
Frequent credit line increases
Account management tools
There is a toll-free number on the back of your card. When you call this number, you will be connected to customer service so you can talk to a live representative. A friendly operator will take your call and answer any questions that you may have. This allows you to get immediate answers to all of your account activities and features that you may be wondering about.
When you purchase on the card, you earn rewards. These reward points will continue to accumulate throughout the year. Depending upon what you are saving for, you may be able to redeem for various rewards throughout the year. This is your chance to get free electronics simply by paying for all of your purchases with this card.
There is an easy online application for you to complete. It's over a secure connection, so all of your information is kept private. You will be asked for your full name, billing address, and other pertinent information. Remember that your credit score and your employment information will not be checked – any details you enter are strictly for opening your account. You will be accepted and will learn of your credit line in minutes.
Throughout the year, your account will be reviewed. This is your opportunity to get a credit line increase from time to time. If you are responsible with your account, you can plan on seeing at least one credit line increase in the year. If you want to get more electronics than what your current credit line allows, you can also make an inquiry with customer service to see if they are able to approve your request.
Account management tools are also provided to you so you can ensure you don't exceed your budget. Only you know what you can afford. Even though you have more available with your credit line doesn't mean you can make the minimum payments. By going online or looking at your monthly statements in the mail, you can learn about your balance, your payment information as well as what you have available within your credit line. For your convenience, you don't have to write a check and mail it to make your payments. You can also pay over the phone or online to make it easier on yourself.
The Final Word
Anyone can apply for the Tronix Country Shopping Card and begin making purchases. With the simple online application, it will be possible to start buying electronics – and earning points – almost immediately. All it takes is a few minutes to complete the application.